Ich bin ein Textabschnitt. Klicken Sie hier, um Ihren eigenen Text hinzuzufügen und mich zu bearbeiten.
Ich bin ein Textabschnitt. Klicken Sie hier, um Ihren eigenen Text hinzuzufügen und mich zu bearbeiten.
October
19th

2019
​
​
​
​
​
​
​
watch all talks on YouTube




HERE
​
FH Salzburg / Campus Kuchl
Markt 136a / A-5431 Kuchl
The future is unwritten and no one can say what tomorrow will bring.
But we can decide how we approach it.
With confidence!
​
We live in a moment of time where we face personal and global challenges like never before. Political instability, climate crisis and environmental destruction have become everyday topics. Yet we also have powerful technologies, world-changing ideas and an interconnected human potential, larger than at any other moment in history.
​
At TEDxKuchl we invite you to join us on a journey towards a desirable future. Designers, entrepreneurs, athletes, craftsmen, artists and scientists share their inspiring stories of overcoming obstacles through a confident mindset and shine a light on bold visions for a sustainable tomorrow.
Robert R. Junker
Ecologist - Salzburg/Marburg
While everybody is talking about diversity, Dr. Robert R. Junker is an expert in multi-diversity: the interaction of all plants, fungi, bacteria, and animals in an ecosystem. At TEDxKuchl he takes us on a journey into a tiny and almost invisible world: the plant's microbiome. Bacterial communities live in close association with their host and help to protect the plants against enemies, to gain nutrients and to resist droughts. More insight into such hidden interactions and mechanisms can lead to a more sustainable way of future food production. Robert is a recipient of the 2017 Christian Doppler award and was granted the FWF Start Prize in 2018 for his work on functional multi diversity.
Benedikt von Ulm-Erbach
Innsbruck
Life and how to live it: For Benedikt sports was always more than a past-time activity - it was a passion. After breaking his spine in a snowboarding accident, his life changed drastically. Not only his body was altered, but also his mind. His new attitude towards life, setting priorities and learning to see the hidden things is inspiring his TEDx Talk.
Philipp "Scheibsta" Scheiblbrandner
Musician and writer - Salzburg
The Salzburg born and raised hiphop musician is never shy of words - from an early age he developed his skills as a musician and his mastery of language. Together with his band "Scheibsta und die Buben" he has recorded a number of albums and has held several Top 10 positions with his songs in the Austrian charts. In 2019 he won the Ö1 Kurzspielwettbewerb. When he is not touring, he shares his knowledge about crafting songs in workshops, works as a copywriter or voice-over actor. Freestyle rapping is a trademark for him - see for yourself at TEDxKuchl 2019.
Nicole Mirnig
Scientist and user-experience expert - Salzburg
Since the age of three, when she took apart her first toy robot, Nicole Mirnig has been fascinated by technology, especially the field of robotics. Her work focuses on the interaction between humans and machines, always striving to know how a positive user experience might look like. At TEDxKuchl she will give us a surprising insight on how we perceive robots in everyday life and what the future of Human-Robot Interaction might bring.
Melanie Stefan
Neurobiologist - Edinburgh
Afraid of making mistakes? Don't be! Dr. Melanie Stefan will show us how necessary they really are. As a mathematician and biologist she builds computer models and simulations of brain cells, in order to better understand learning and memory. She currently heads a research group at the University of Edinburgh in Scotland, and spends three months a year in China, where she teaches students in Biomedical Informatics and Sciences. In her spare time, Melanie advocates for an open discussion about failure in science. At TEDxKuchl she will show you how you can learn from your own failures.
Gianluca Tondi
Wood chemist - Padua
We all know wood, right? Or don't we? Dr. Gianluca Tondi is a researcher at the Salzburg University of Applied Sciences and the University of Padua, who specializes in the innovative Biomaterials. His work focuses on how we can generate value from overlooked bio-resources and move away from plastics. At TEDxKuchl he will give us a surprising insight on an age-old, yet modern and sustainable high-tech material: wood.
Sebastian Schmidt
Host - Kuchl
As someone who fell in love with Kuchl a few years ago, Sebastian really knows the spirit of this place. He studied wood technology on this Campus until last year, and is now back at his Alma Mater to co-host his first TEDx Event. But moderating is not new to him - from small poetry slams to big airfield festivals, Sebastian knows how to make the crowd feel at home. Together with Tim, he will emcee TEDxKuchl 2019.
Omar Khir Alanam
Author and social worker - Graz
From an early age Omar has developed a strong love for words and language. So strong, that he now ranks among Austrias best poetry-slammers and is a best-selling author - in a language that he only started learning in 2015. His path led him from his war-torn hometown of Damaskus, through harsh times as a refugee in Lebanon on a dangerous journey through the balkans into a new life. Words helped him to believe in himself, when no one else would. Find out more about his incredible story at TEDxKuchl 2019.
Michael Leube
Anthropologist - Madrid
​
Working on the interface between anthropology and design, Dr. Michael Leube not only knows where we humans originate from, but also how we have shaped our present environment to mismatch our biological programming. He is convinced that the future needs great design - design that takes millions of years of human evolution seriously. Find out more about the human animal at TEDxKuchl.
MARA
Singer, songwriter - Salzburg
​
MARA is a Singer/Songwriter from Munich. Gifted with a soulful and powerful voice, she has been writing her own music since the age of 14 and has honed her craft as a street musician in various bands and solo performances in and around Salzburg. Musically, she feels most at home in R'n'B and Pop, but for TEDxKuchl 2019 she will return to her roots….
Helmut "Heli" Eichholzer
Paraglider - Kuchl
​
Heli Eichholzer gives us the bird's-eye view on life: As one of the best paragliding pilots in the world he knows how different everything looks, when you see it from above. His sports career started very "down-to-earth" in the wrestling ring, but as he got older he started looking for a sport that gave him more freedom to follow his intuition. He found this freedom high up in the air and since then has very successfully competed in paragliding events worldwide and set the world record for the longest flight. Discover your own wings together with Heli at TEDxKuchl!
Bea Grubenthal
Sports Event Manager & Entrepreneur - Salzburg
​
​Redesigning the experience of life: Bea Grubenthal promotes having the confidence to fully integrate your passions into everyday life and finding a balance for yourself. She has lived in and traveled to more than 30 countries, managing global sports events in more than 75 countries, while being location-independent, working on her own schedule and her own life goals. In total, she spent almost 3 full years without a home. At TEDxKuchl she shares her experiences as a world traveler and entrepreneur, reminding us about the importance of self-confidence.
Tim Cox
Coach & Host - Vienna
​
Tim did not only help to coach the speakers for our event, he will also co-host it. Originally from Australia, Tim is now based in Vienna and has a deep passion for ideas worth spreading: in the last years he has coached almost 100 TEDx Speakers and hosted several events, including TEDxDornbirn, TEDxGraz, TEDxAIEA and TEDxBrussels. And very soon, he will guide you through the program at TEDxKuchl.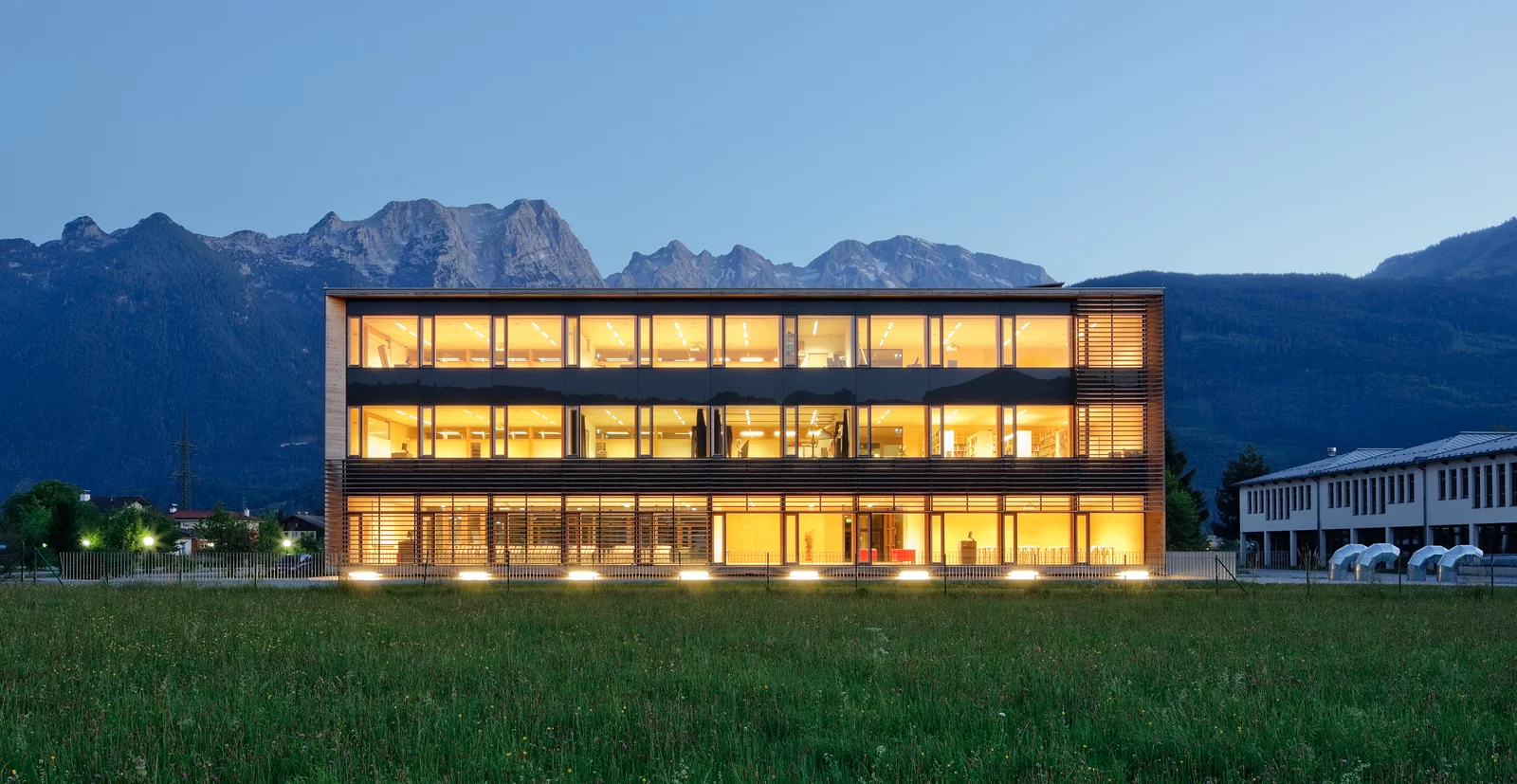 Located in the valley of the Salzach River and circled by three impressive mountain ranges, Kuchl has been an important hub for travel and trade since Celtic times. The small town near the "Mozart-City" Salzburg represents a fine blend of local traditions and international openness in a stunning natural surrounding.
​
Kuchl is also known as the "Wood-Village" of Austria, for its strong history of education, research and business activities regarding renewable materials. Our venue is the scenically located Campus Kuchl of the University of Applied Sciences Salzburg, a leading institution of teaching, research and innovation in Austria and a "transfer node" for academia, society and business.
The Green-Event-Salzburg-guidelines require visitors and participants at TEDxKuchl to select climate-friendly means of transport for arrival and departure. Please come to Kuchl primarily by public transport (train, bus, S-Bahn - not "Kuchl Garnei"!), in car pools, by foot or bicycle. A more detailed direction including S-Bahn connections can be found at: https://www.fh-salzburg.ac.at/footer/anfahrtsplan-kuchl.
FH Salzburg
Salzburg University of Applied Sciences offers its 3,000 students a first-rate academic education with a strong practical orientation in the following disciplines: Engineering, Business and Social Sciences, Design, Media and Arts, and Health Studies. With its international outlook and focus on innovative research and teaching, the university is a pioneer of future-oriented solutions for business and society, particularly in the dynamic subject areas of technology, health and media. Find out more at www.fh-salzburg.ac.at

Gemeinde Kuchl
In the Austrian dialect the word "Kuchl" literally translates to "kitchen" - and that's what it is. Kuchl is a melting pot of different influences, ingredients and flavours. Since celtic times, this place has been an important hub for travel and trade, across the Alps and from East to West. Kuchl is also known as the "Wood-Village" of Austria, for its strong history of education, research and business activities regarding renewable materials. Close to the "Mozart-City" Salzburg and located in a stunning natural surrounding, Kuchl represents a fine blend of local traditions and international openness. Just the right environment for ideas worth spreading.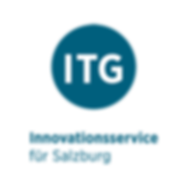 ITG - Innovationsservice für Salzburg
As the regional innovation and development agency, ITG Salzburg has three main areas of responsibility to establish a creative and dynamic climate for innovation and cooperation in Salzburg as a business location: First, to support and assist companies, start-ups and research facilities engaged in innovative projects. Second, to develop and implement economic strategies in close cooperation with the State and City of Salzburg, as well as other strong regional partners. Third, the internationalisation of Salzburg as a location for research, technology, innovation and film making. www.itg-salzburg.at

W&H
Headquartered in Bürmoos, Austria, the international W&H Group is a world leader within dental industry. Passon and innovation are motor of the medical device manufacturer. Innovative product and service solutions, a modern corporate structure, a strong focus on
research and development make W&H a locally and globally successful family business. More than 1,200 employees worldwide contribute to the production of hardware and software products. The dental precision instruments and high-end solutions are developed and produced at production sites in Austria, Italy and Sweden. W&H is represented in 110 countries. More information can be found at wh.com








Sophia Ostler
partnerships + communication